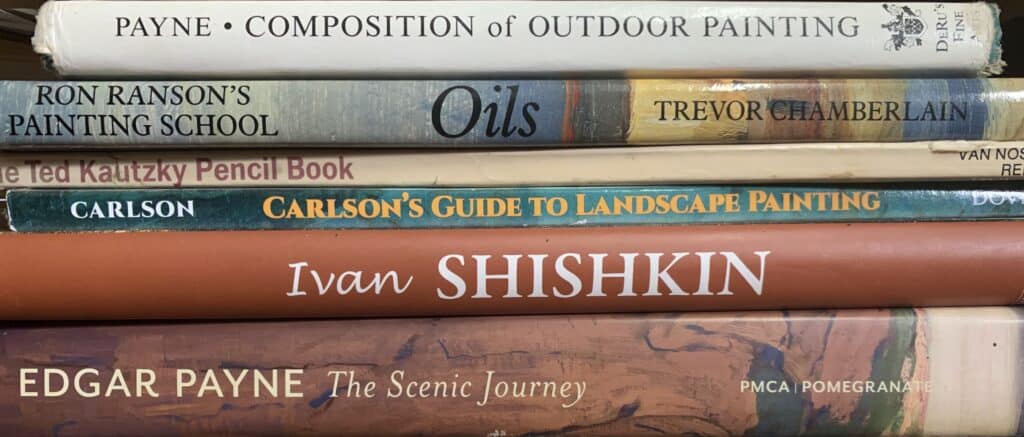 In this article, I list my top 11 best art books for painting landscapes. These are my go-to books that I refer to for help with my painting process, designing and creating dynamic image compositions, painting techniques, and inspiration.
The art world has numerous genres with landscape painting being a very popular one. I am an artist who loves to paint landscapes and I am always looking to improve my painting techniques as well as be inspired by my painting heroes.
I love looking at the work of great artists, and I like what they teach as well; the information is timeless.
As a self-taught artist, a lot of the information I have learned came from books written by artists past and present as well as my years of painting experience and trial and error.
Art Books for Painting Techniques
The best books following are my favorite art books for painting techniques, many of which have a strong emphasis and landscape painting.
1. The Artists Handbook of Materials and Techniques – Ralph Mayer
The Artist's Handbook of Materials and Techniques is a great reference book that covers all aspects of painting and is indispensable to thousands of artists and in fact, it is known as the artist's bible!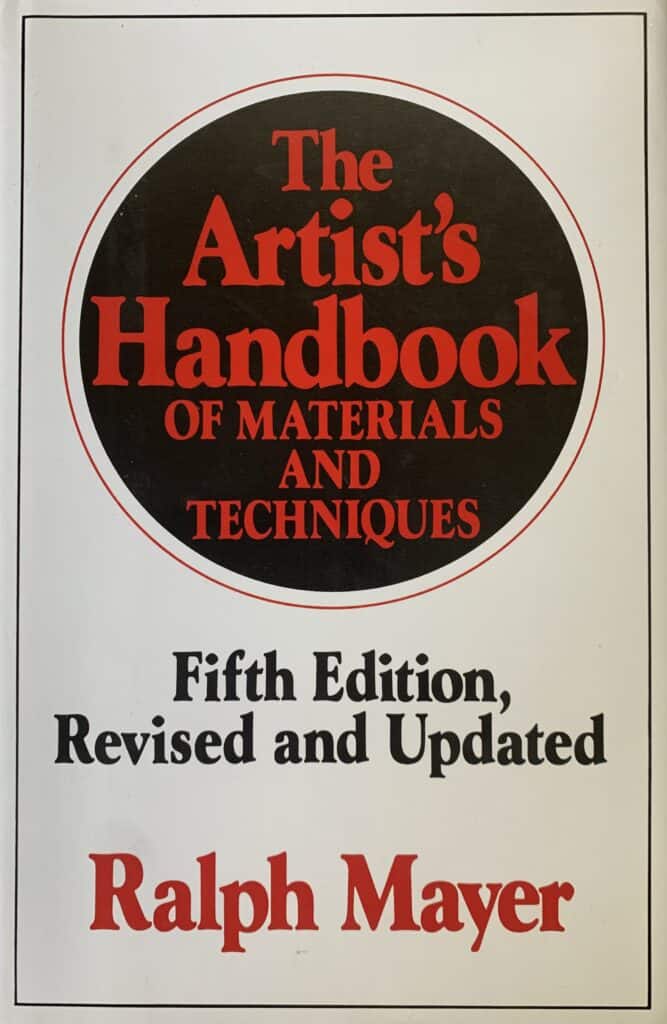 This book covers everything you need to know in detail about painting including pigments, oil painting, acrylics, gouache, watercolor, mediums and so much more.
One thing I particularly like about this is it goes into detail on individual colors, especially the light wavelengths, which I find helpful as well the composition of each painting.
This book is an essential reference art book, to have in your art studio.
2. Ted Kautzky Pencil Book – Ted Kautzky
The Ted Kautzky Pencil Book is a book I refer to often, and it is all about pencil sketching.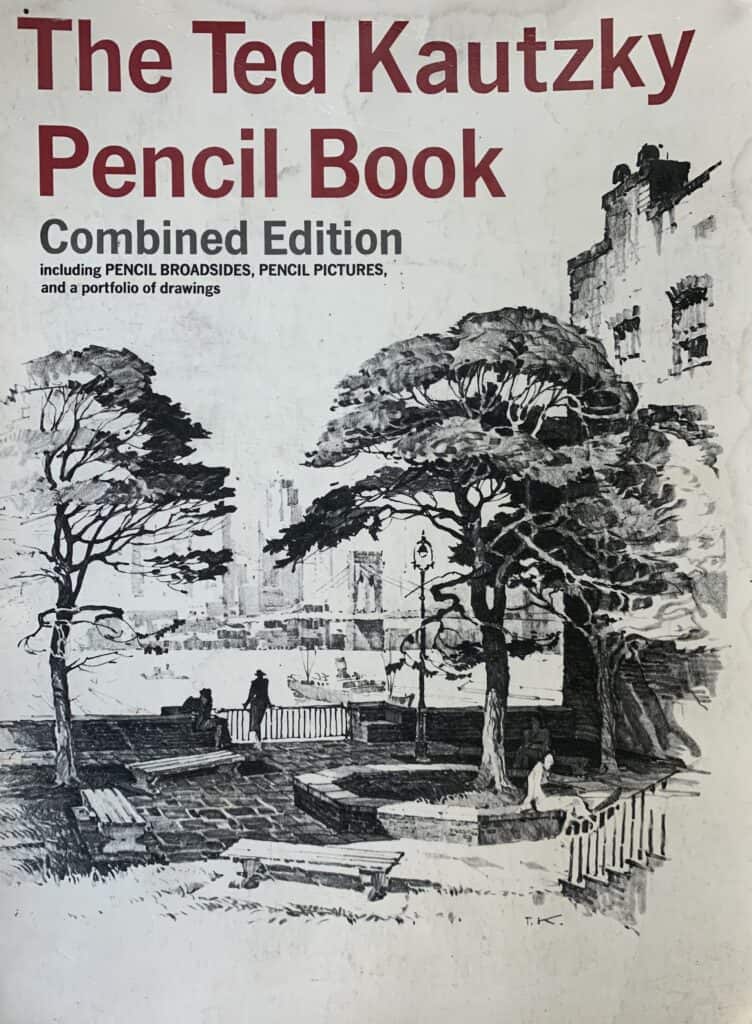 Ted Kautzky produced a lot of landscape drawings and sketches in which he goes into detail about composition, especially for landscapes.
Sketching and drawing is an essential part of my design process when creating compositions for landscape paintings. I often refer to Ted Kautzky's book for improvement in my compositions for paintings.
Kautzky's book details composition fundamentals, how to sharpen your pencils, pencil techniques, values and tonality. This book is precious, one of the most valuable books I have in my collection. It also contains a gallery of his pencil drawings.
3. Composition of Outdoor Painting – Edgar Payne 
Edgar Payne's Composition of Outdoor Painting is my most referred-to book, and I've learned so much from Edgar Payne.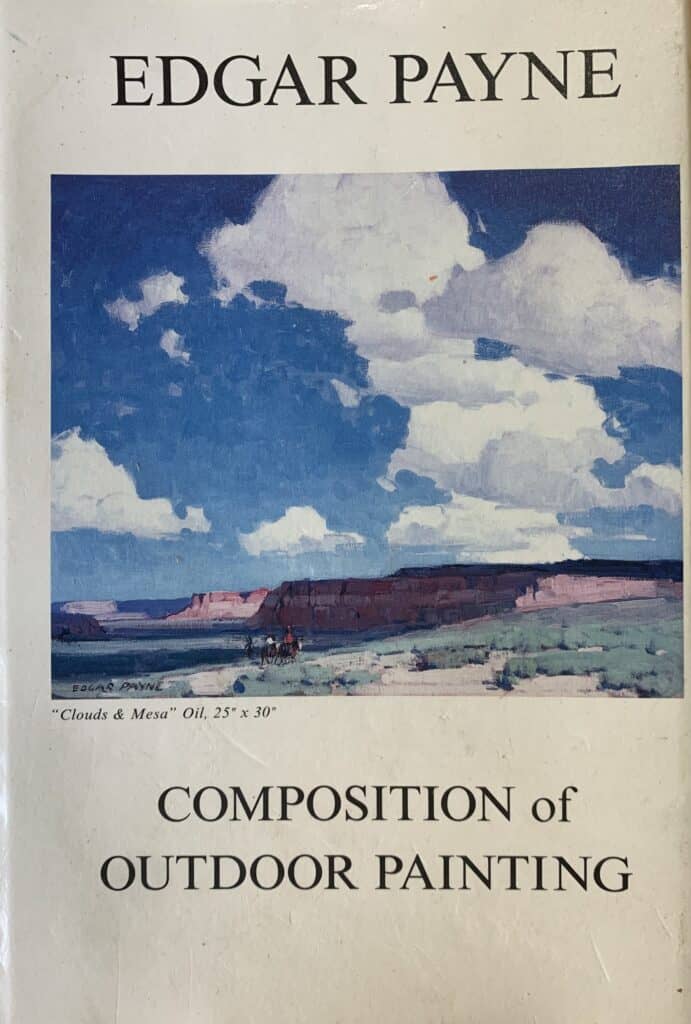 This book takes a deep dive into the approach to art, composition, in which he goes into numerous examples as well as the many types of composition.
Edgar Payne also analyses the compositions of great paintings and illustrates things to avoid in composition.
I love how Edgar Payne details different compositions in his book in a manner that is easy to remember to the point you can draw from them when painting outdoors or in your studio. Whilst this book is titled Composition of Outdoor Painting, all of the information within is equally applicable and important for studio works of art.
If there were one book I highly recommend, an essential book for your collection, it would be this one.
4. Carlson's Guide to Landscape Painting – John Carlson
Carlson's Guide to landscape painting by John Carlson is another essential book for the landscape painter.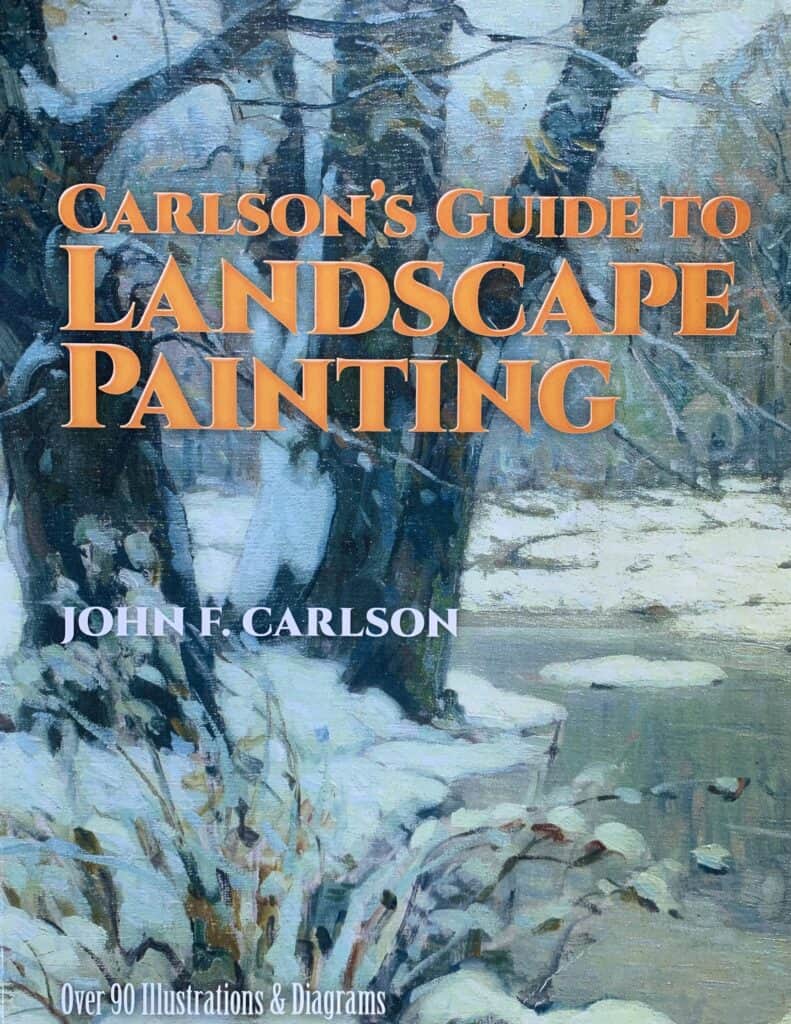 John Carlson's book details how to approach a painting, angles and values in the landscape, light, aerial and linear perspective, colors, trees, clouds and composition.
What I like about this book is that he details the values in the landscape in a way that is very easy to remember. For example, skies and grass tend to be lighter, and then your trees (the uprights) are the darkest values in the landscape.
Carlson simplifies these concepts and many others.
5. Oils – Trevor Chamberlain
I love Trevor Chamberlains' artworks as they look beautiful and effortlessly painted.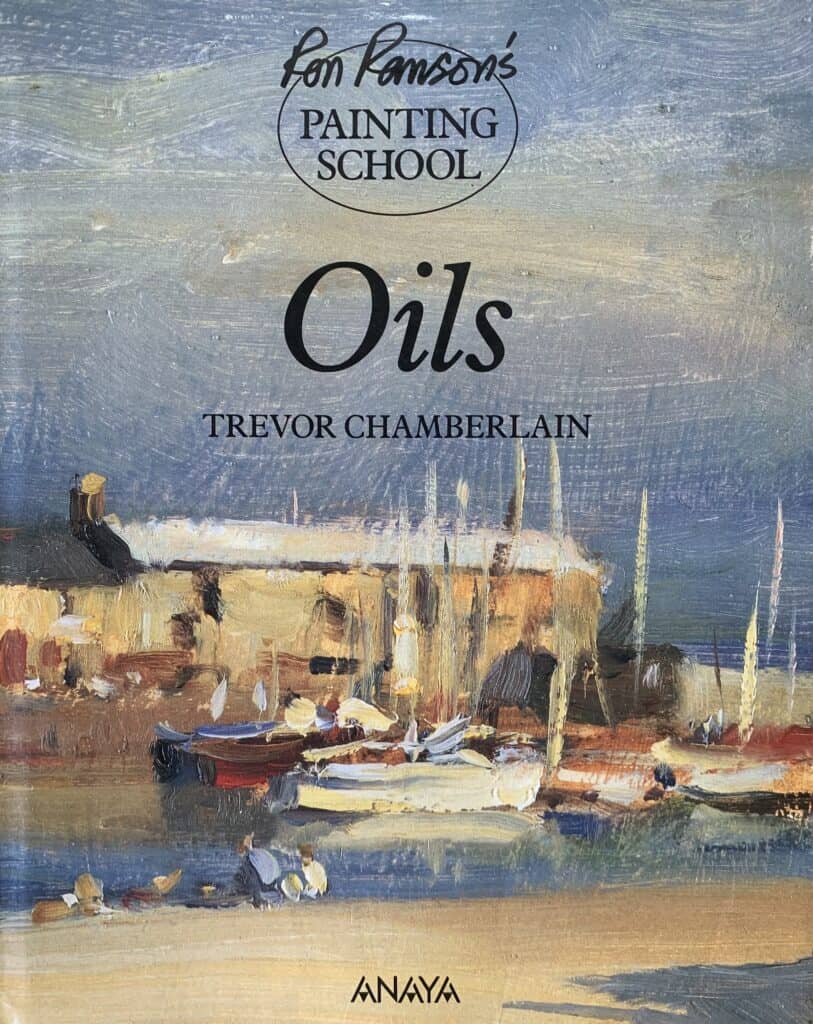 Trevor Chamberlain was a British landscape artist and is most recognized for his paintings of urban scenes, landscapes and marine artworks. 
Trevor Chamberlain's book details the basics of painting, including, materials and equipment, painting the elements, including skies, water, trees, landscapes, buildings and architecture, street scenes, people and animals.
This book is inspiring and just great information on oil painting techniques, so I love this book, and I refer to it often. 
6. Alla Prima II: Everything I Know about Painting and More, Expanded Edition – Richard Schmid
This book is a follow-up expanded edition of Richard Schmid's original book Alla Prima.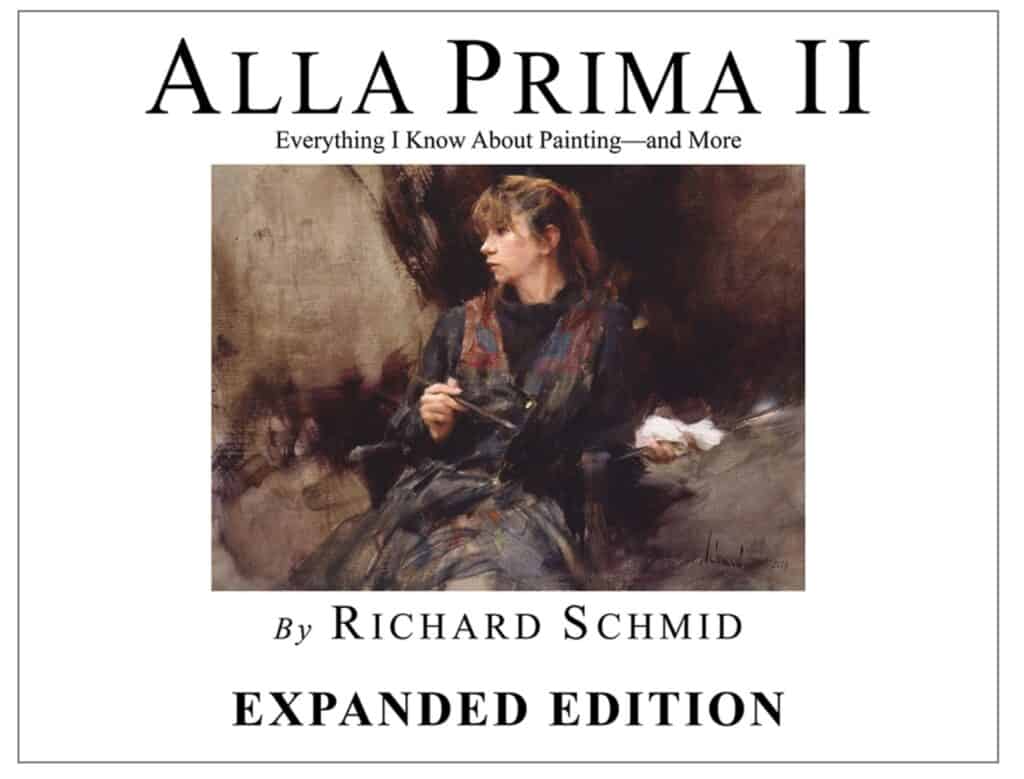 This book is packed with information that will inspire and help you with your painting process.
The book is complete with brushwork techniques, color mixing, explanations of values and painting tonality, step-by-step painting demonstrations and an abundance of images of Schmid's exsquit paintings.
This is a must-have book for your collection.
7. Plein Air Painting in Oil – Frank Serrano
Frank Serrano is primarily a plein air painter specializing in painting mountain and rural landscapes, coastal scenes, cityscapes, animals and cowboys.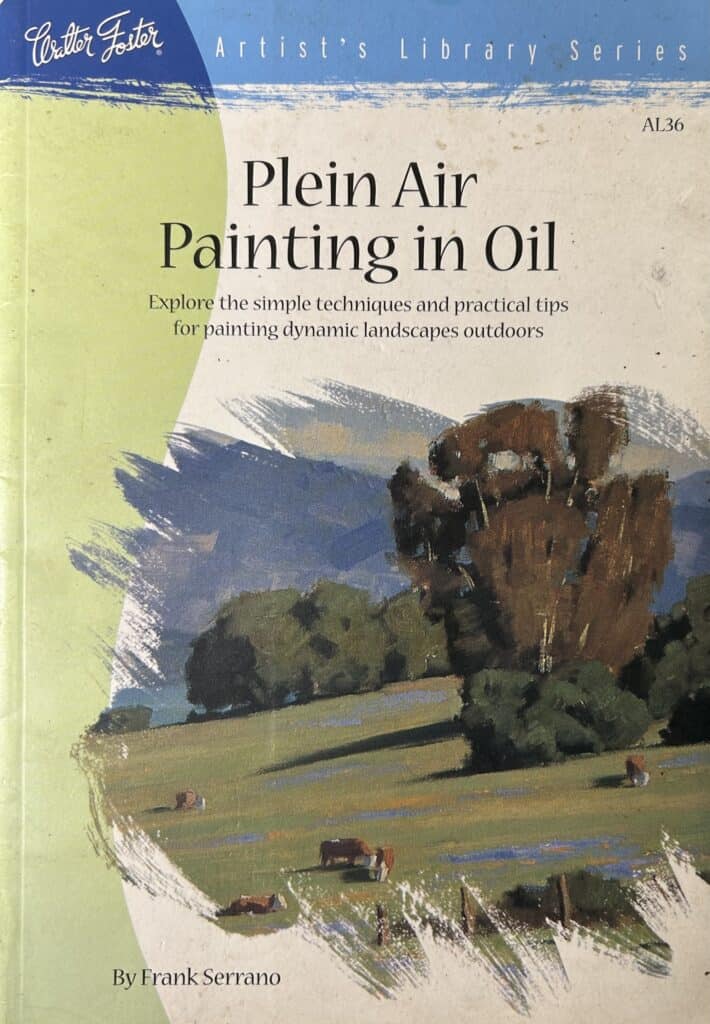 His book covers everything you need to know about plein air painting, including materials, brushwork techniques, color mixing and much more.
The book contains painting demonstrations that are easy to follow, and while this is a book about plein air painting, all the information is just as applicable to studio painting. It's a must-have book.
8. Painting Landscapes in Oils – Samuel Earp
Now, let's talk about a hidden gem in the world of landscape painting resources: my very own ebook on "Painting Landscapes in Oils"! Shameless self-promotion, you say? Well, guilty as charged! But hear me out, fellow art enthusiasts!
This little masterpiece is filled to the brim with expert tips, mesmerizing techniques, and all the secrets you need to unlock your inner landscape artist extraordinaire. I may be biased, but when you've poured your heart and soul into creating something you're truly proud of, it's hard not to shout it from the mountaintops – or, in this case, scribble about it in a blog post!
This book is a treasure trove of expert tips, techniques, and insights based on my many years of painting landscapes. From mastering composition to understanding the nuances of oil paints, brushes, and painting surfaces, this book will elevate your landscape painting skills to new heights.
Learn how to harmonize colors and values in your landscapes. This book guides you through designing your painting, capturing the scene's essence, and conveying the emotions you wish to evoke through your art.
In addition to the theoretical knowledge, this book includes 11 immersive step-by-step painting demonstrations.
Available as an eBook
Landscape Painting Art Books for Inspiration
The following is a list of books I refer to for inspiration for my paintings.
9. Albert Bierstadt: Witness to a Changing West – Peter H. Hassrick
Albert Bierstadt was a 19th-century painter German-born American painter.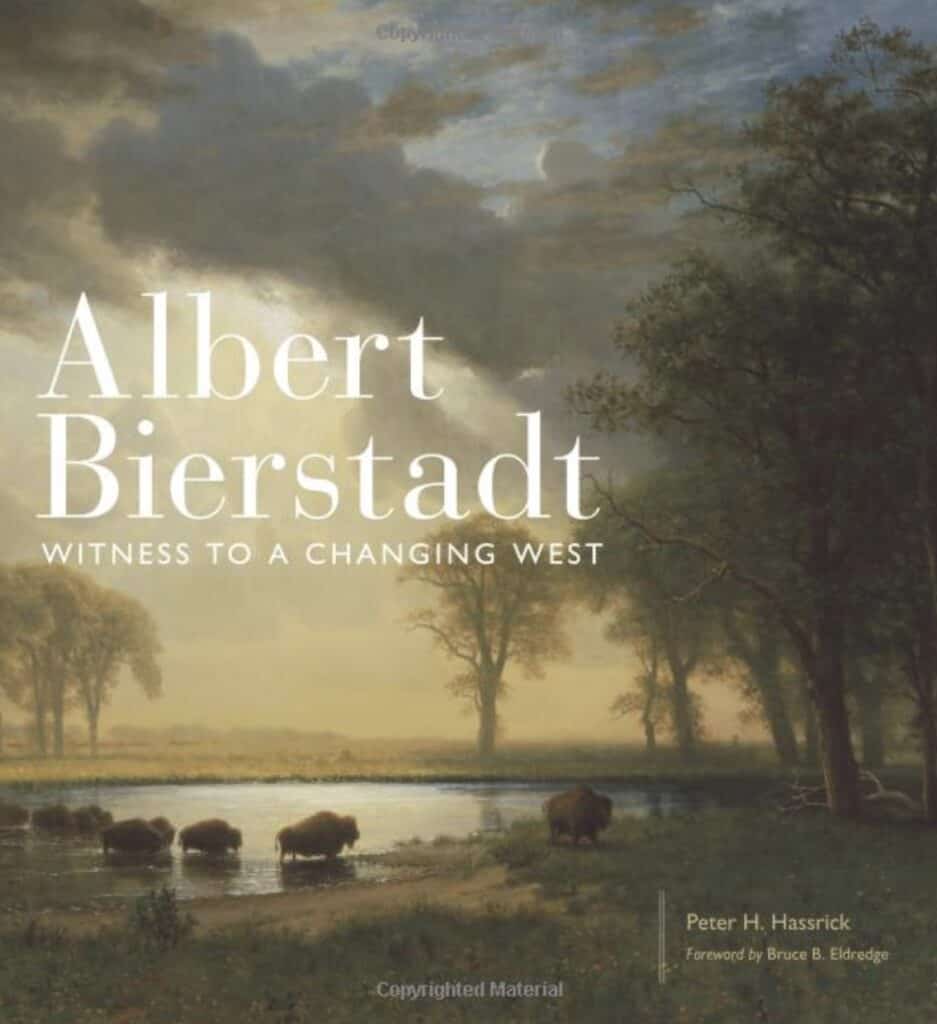 Bierstadt's artworks are stunning, almost surreal, painted and painted to a romantic ideal that captures the spirit of nature. 
Bierstadt's paintings strongly emphasize the contrast between light and dark, with many of his paintings conveying a dynamic tonal range. This gives his paintings a sense of depth with diverse, beautiful colors.
Bierstadt's landscape paintings are epic, and I find his artwork inspiring. He is an influence on my painting.
10. Ivan Shishkin
Ivan Shishkin was a Russian painter who painted superbly detailed landscapes without sacrificing his paintings' life, vibrancy and rhythm. He was particularly fond of painting trees.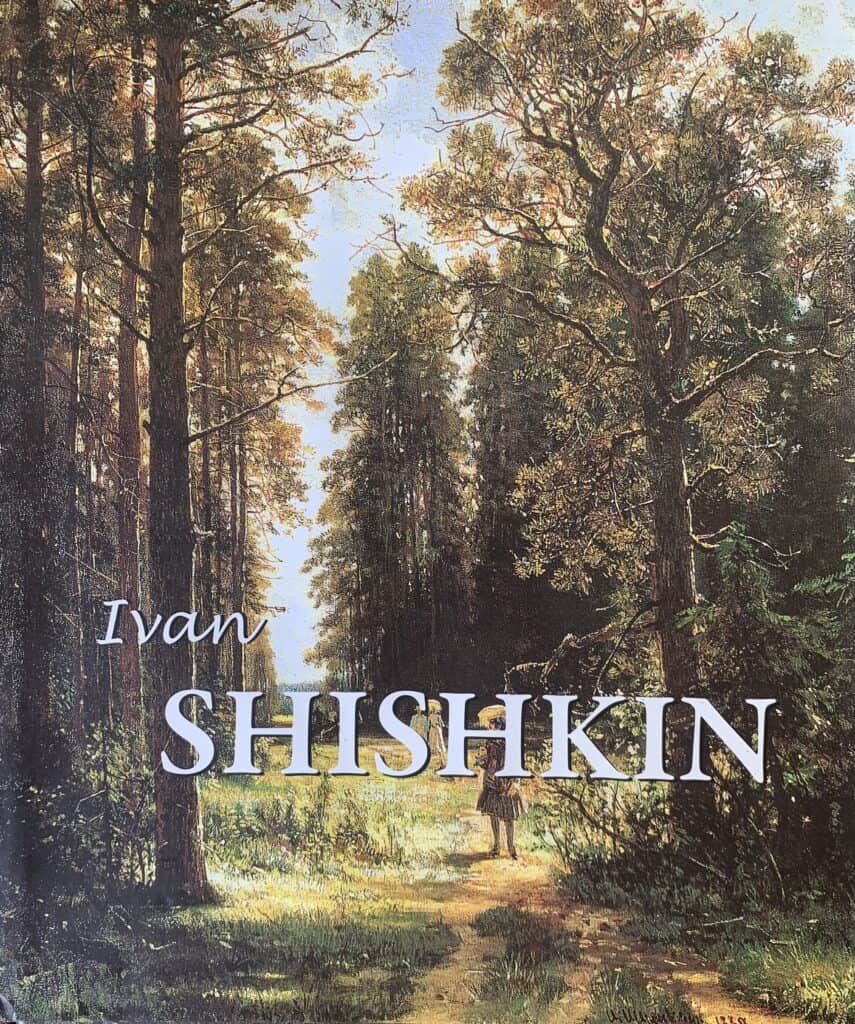 This book of Ivan Shishkin's artwork contains many images of paintings particularly his forest scenes which he is most famous for.
I love painting trees, so Shishkin's paintings are a great inspiration for my artwork.
11. Edgar Payne The Scenic Journey
Edgar Payne's book The Scenic Journey is one of my collection's most inspiring art history books. He is regarded as one of the most gifted of the historical California plein air painters. He is known for his vibrant gestural brushwork and impressionism.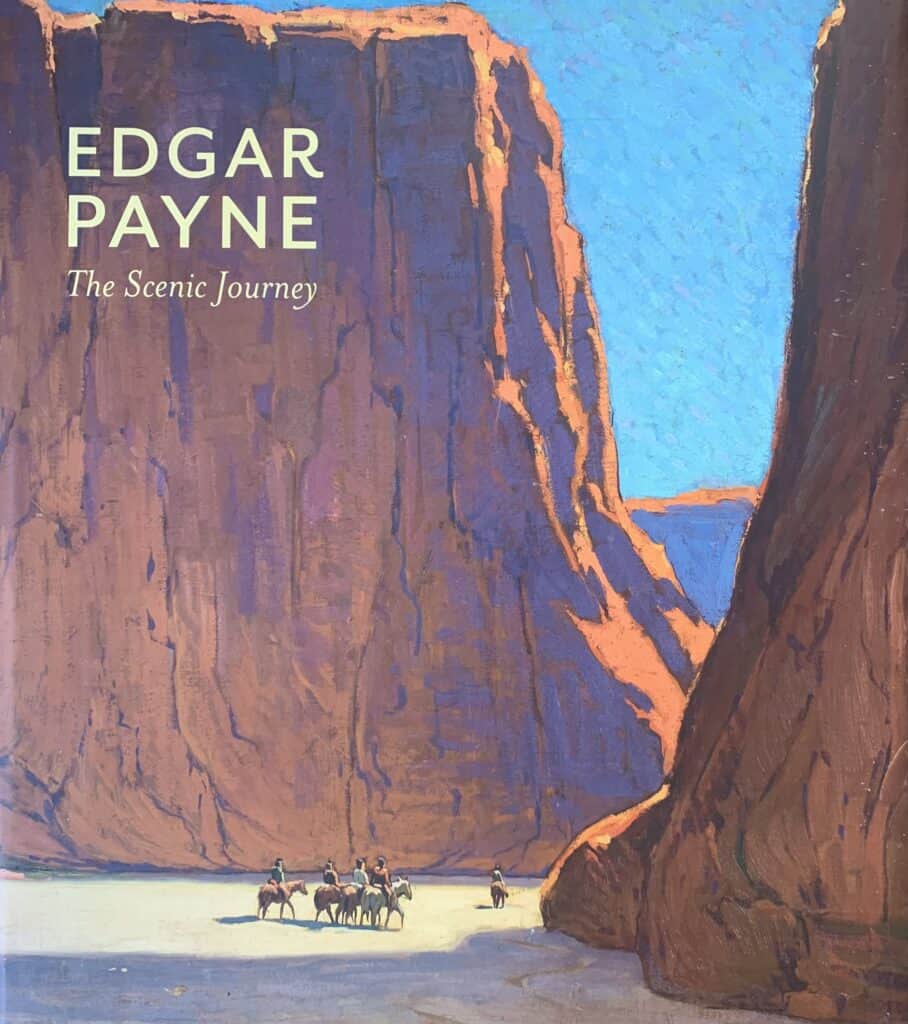 His book contains beautiful images of Edgar Payne's artworks, including seascapes, boats, the American Southwest and European landscapes.
I love Edgar Payne's loose and gestural brushwork. His paintings are colorful and vibrant yet natural and the visible brush marks are like visual instructions on how to paint. This is one of my favorite historical and contemporary art and books in my collection.
Conclusion
As a self-taught artist, the above list of books of present-day and historical painters has been hugely influential in my painting process as well as the development of my painting techniques.
I regard the books detailed in this blog post as essential for the landscape artist.
Bookmark this post on Pinterest!
Watch the YouTube Video
Check out these blog posts
Learn to Paint with these painting tutorial videos