Are you ready to immerse yourself in the captivating world of painting?
Whether you're a beginner seeking to embark on an artistic adventure or an experienced painter looking to elevate your skills and be inspired by my painting style, my Online Art School is your ultimate gateway to mastering the art of painting serene and breathtaking landscapes, seascapes, mountains, trees, still life's and so much more.
Monthly Subscription, $10 Per Month
One-Time Payment for Lifetime Access, $400
Why Choose My Online Art School?
Comprehensive Painting Tutorials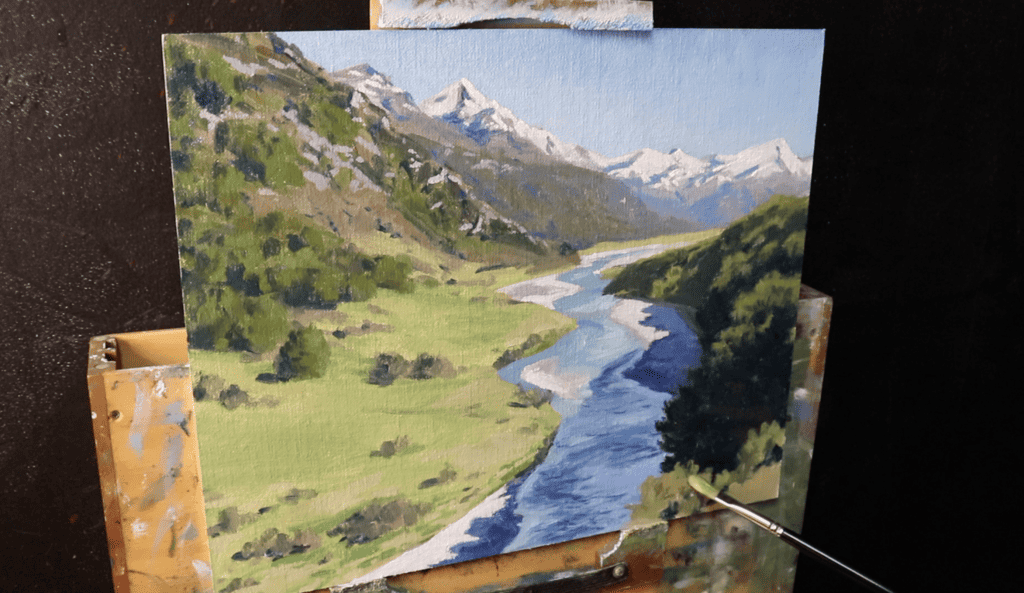 Dive into an extensive library of meticulously crafted painting tutorial videos thoughtfully designed to guide you through every step of the oil painting process, from vibrant seascapes to majestic mountains, lush forests, and charming plein-air scenes. My easy-to-follow lessons ensure that you'll create stunning artwork with confidence.
While most of my art comes to life through the vivid strokes of oil painting, the magic of my techniques extends seamlessly to the realm of acrylics, opening up a world of boundless possibilities. And that's not all; explore captivating tutorials on the enchanting art of gouache painting, adding another layer of artistic exploration to your journey.
In-Depth Lesson Notes
Elevate your learning with detailed downloadable lesson notes that accompany each painting tutorial video. Delve into essential techniques, color theory, composition secrets, and more.
Whether you're a beginner or an experienced artist, our lessons cater to your needs, making sure you grasp the nuances of landscape painting in oils. We'll provide you with materials and guidance so you can develop your own creative style. My painting videos are designed to enhance your existing skillset while introducing new techniques for a dynamic approach to painting.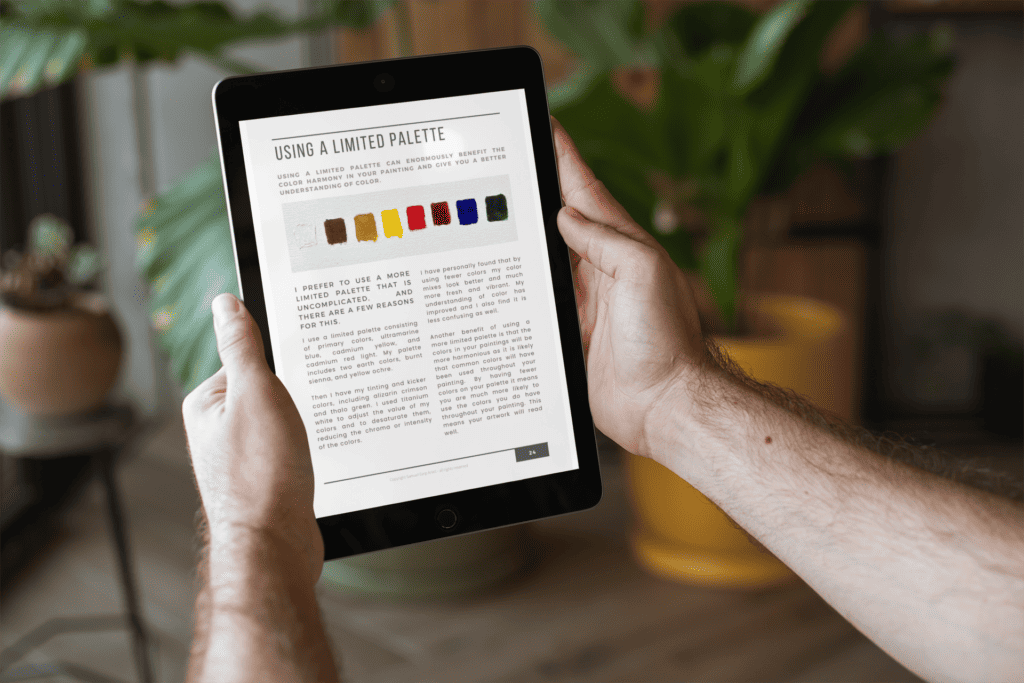 Inspiring Reference Photos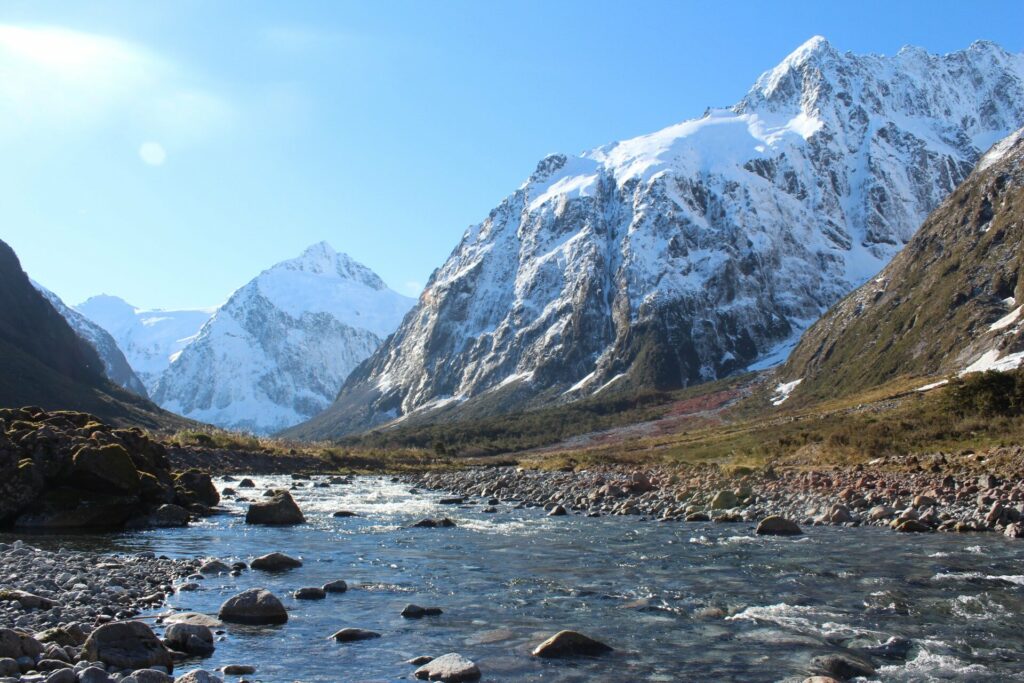 Unleash your creativity using our curated collection of reference photos. Paint along with the images that resonate with you, and watch your skills flourish as you capture the essence of nature's beauty on your canvas.
With my Online Art School, you can explore and create without limits. Choose from a variety of landscapes, seascapes, mountains, trees, and more to help fuel your artistic imagination.
I am dedicated to providing the highest quality images for our users so that they can create their best work.

Versatile Topics
By joining my Online Art School, you can immerse yourself in diverse topics, including captivating seascapes, expressive mountains, lifelike trees, captivating still lifes, plein air painting techniques, and the art of sketching.
With such a rich tapestry of subjects, your artistic journey knows no bounds.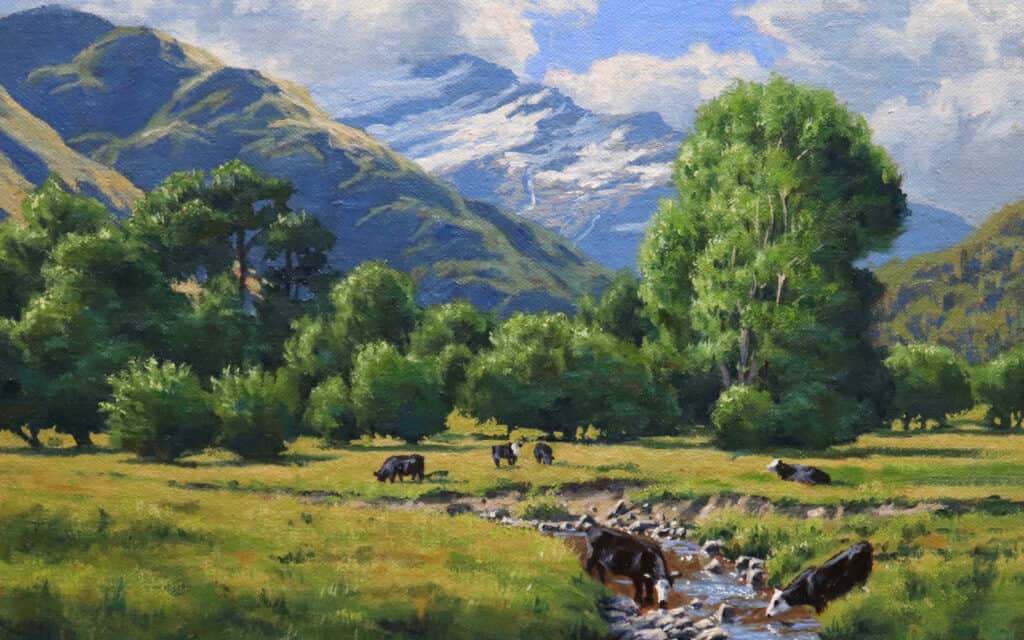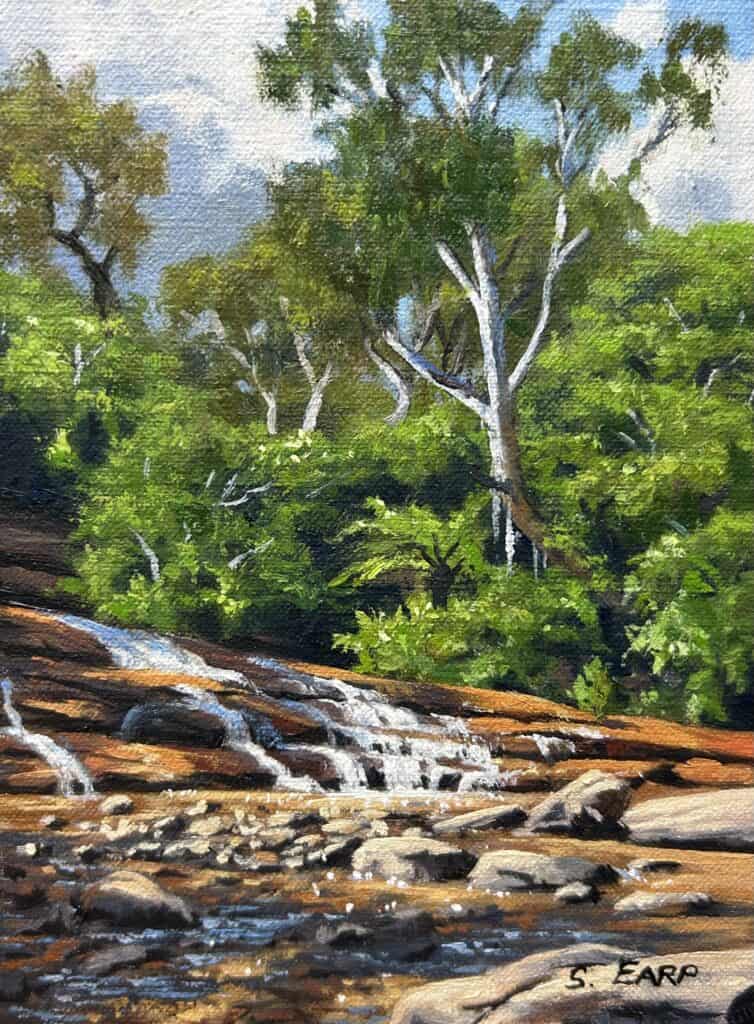 Tailored for All Skill Levels
Whether you're a complete beginner or a seasoned painter, my courses are designed to meet you where you are. All of my painting tutorial videos are created with the absolute beginner in mind. This means you can browse the library of videos and choose to paint any of the artworks in the videos that resonate with you.
I provide insights and guidance that empower beginners to take their first confident strokes while challenging experienced artists to refine their techniques.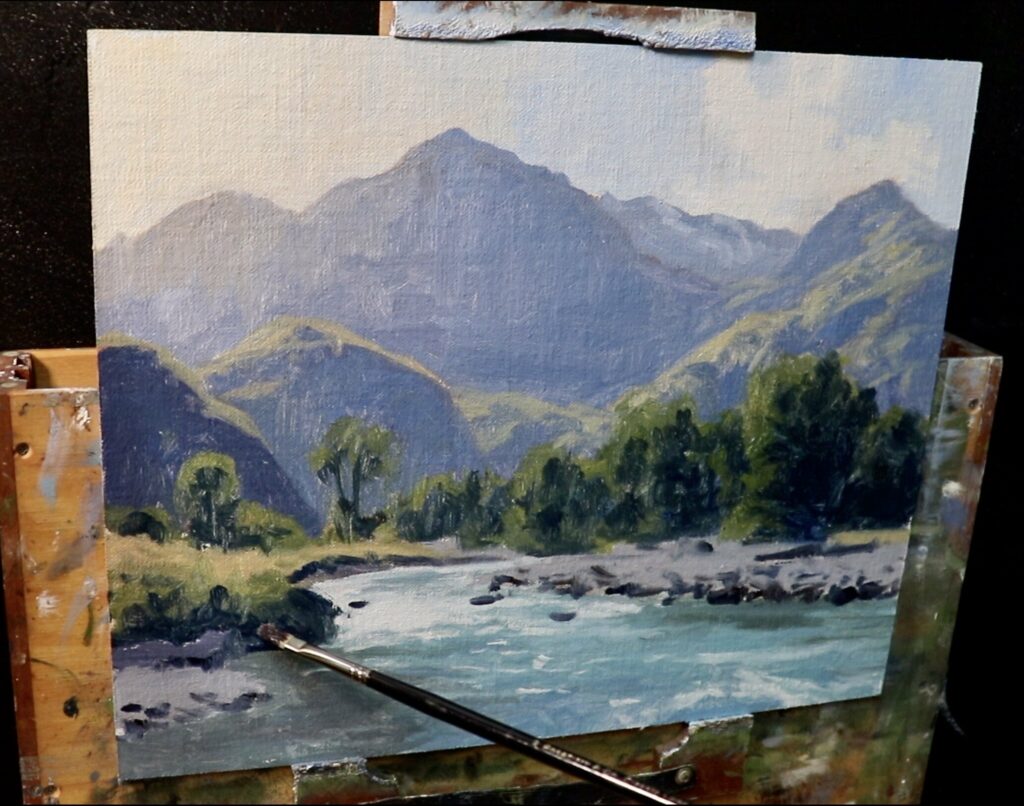 Community, Support, and Monthly Group Zoom Calls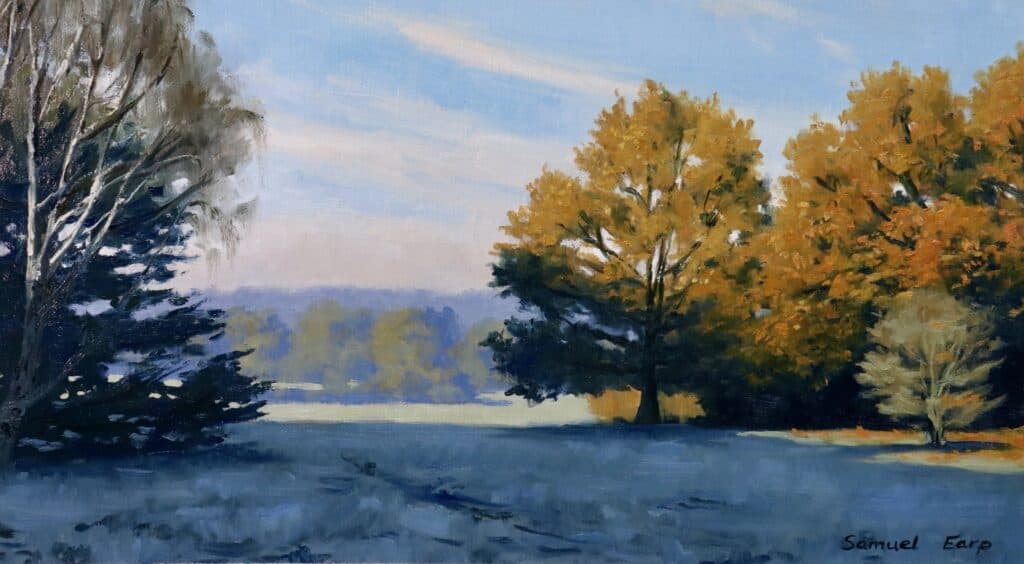 Join a vibrant community of fellow artists who share your passion. Connect, collaborate, and grow together as you share your artwork and exchange tips and triumphs. I am always here to assist you, ensuring a seamless and rewarding learning experience.
Join my monthly group Zoom calls to ask me any questions about painting and the art business. Share the paintings you are working on that you need help with.


Exclusive Subscription Benefits
Choose the plan that suits you best! Opt for our affordable $10 monthly subscription for unlimited access to our ever-growing treasure trove of artistic insights. Or, for those seeking a lifetime of inspiration, our one-time payment of $400 grants you immediate access and secures your place in our artistic family for all future content.
When you join my Online Art School, you're not just gaining access to tutorials but unlocking a world of creativity. Enjoy convenient access to lesson materials, regular updates, and exciting bonuses that keep your artistic journey fresh and inspiring.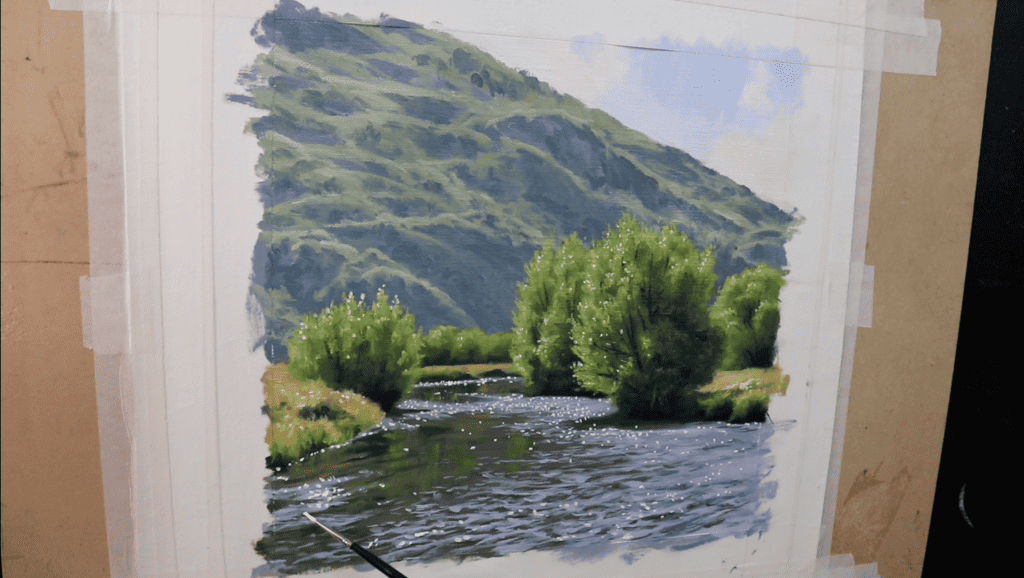 Start Your Artistic Adventure Today! Join now, Cancel Anytime.
Please Read
If you make a one-time payment for lifetime access to join my Online Art School, you'll receive an invitation email. As I have to send the invitation emails manually, please allow up to 24 hours for me to send you the email. I check my emails regularly and will email you the link to join ASAP. 
Please click on the JOIN button to get instant course access. Make sure to check your junk/spam folders. See you in our community soon.
If you have any issues, please email me through my contact page. 
Monthly Subscription, $10 Per Month
Or
One-Time Payment for Lifetime Access, $400
Testimonials